Saharan Nomads: Behind the Veil On Sale
On May 31st, the Seacoast community will come together for Saharan Nomads: Behind the Veil
a celebration of the fascinating nomadic desert cultures of West Africa! Enjoy live music, beer, wine & appetizers, an exciting auction and private screening of the documentary film Behind the Blue Veil.
5.31.14 5-9pm
The Star Theatre
@ The Kittery Community Center
Kittery ME
Suggested Donation: $50pp.
All proceeds support RAIN's education, agriculture and enterprise programs in Niger.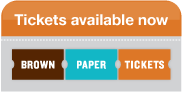 Filed under: Niger
About this Blog
Follow RAIN's adventures as we create sustainable change in Niger... get behind the scenes as we partner with the legendary nomads of the Sahel and Sahara and lend your ideas, thoughts and questions!
Categories
Archive
The Cure Salee (Salt Cure), or "Festival of the Nomads" is a yearly gathering of the Tuareg and Wodaabe peoples in the salt flats in Ingall. Marking the end of the rainy season, it's an occasion of celebration to restore herds before traveling south.